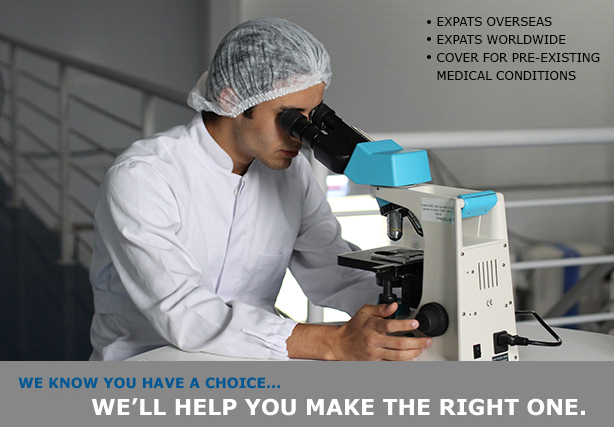 Until recently, most international health insurance policies would have excluded cover for you and your family's pre-existing medical conditions, along with all related conditions. For example someone suffering from high blood pressure would in all probability also have exclusions placed on their policy for angina, aneurysm, heart attack, stroke etc. This would also be the case even if the condition was under control with medication.
However several plan providers will now look at your medical history and will try to include cover for pre-existing medical conditions. This may incur a premium loading, however this option will give you the assurance that your pre-existing medical conditions and all related conditions are covered from the first day of cover.
The insurers will ask for your medical history on application. This information will be assessed by a medical professional who will decide whether or not terms will be issued and at what additional premium. Premium loadings can sometimes be reviewed in the future with a view to reducing or removing the loading. It is also worth applying to more than one insurer to see who offers the best terms.
Some pre-existing medical conditions used to become eligible for cover under a moratorium plan. This means that an insurer would provide immediate cover without asking for any medical history but would exclude any cover for pre-existing conditions. Pre-existing medical conditions would be eligible for cover after 2 years, providing no medication had been taken, no medical advice sought and no symptoms had been suffered in relation to the conditions during this time.
Should you therefore have a medical condition that requires ongoing medication or check ups, under a moratorium plan this condition will never be eligible for cover. Likewise even a cured condition not requiring medication but which requires an annual check up would never become eligible for cover.
If the above applies to you please submit a request for a quotation and we will be happy to provide you with an initial quotation (net of any loadings that may be applied by the insurer) and answer any queries you may have.